LiDAR for Drone is coming back as YellowScan LiDAR Convention for its 5th edition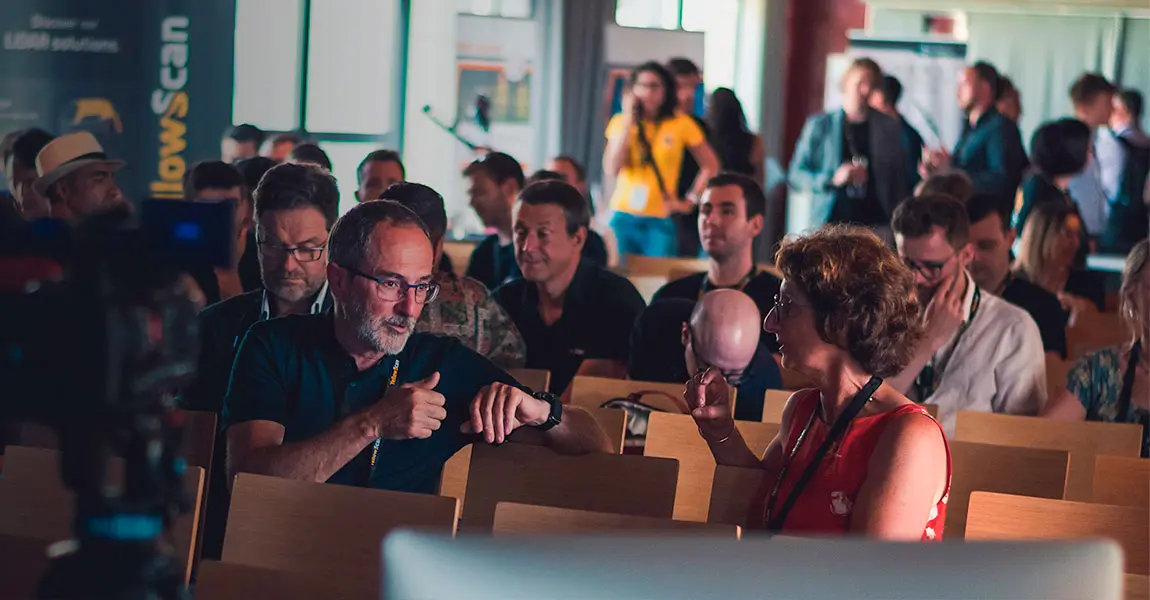 The YellowScan LiDAR Convention will be held on April 18th and 19th, 2024 at the Domaine des Moures, near Montpellier, France. It is a great opportunity, for those interested in the LiDAR industry, to share experiences with experts in the field, receive feedback from peers, and be inspired by LiDAR users and the YellowScan team.
For this 5th edition, YellowScan LiDAR Convention, previously known as LiDAR for Drone, is getting a new look with a fresh name. This change was driven by our will to stand for our position within the dynamic LiDAR ecosystem.
This event embraces the concept of convention, featuring various exhibits, insightful presentations, and valuable networking opportunities presented by experts and professionals. It is significant enough to offer a plethora of new stories, yet intimate enough to facilitate meaningful connections within the community. The highlight of the event is our esteemed speakers who will share their stories, unveil market expectations for the next few years, and provide valuable insights on maximizing the usage of LiDAR systems.
To secure a spot, attendees can take advantage of early bird tickets available until January 1st, 2024. We highly encourage everyone to register through our website as seating is limited.
LiDAR stakeholders interested in becoming speakers or sponsors can reach out to us at event@yellowscan.com.
About YellowScan
At YellowScan we design, develop, and build our UAV LiDAR solutions to exceed the expectations of professionals that require performance, robustness, and accuracy. Our complete hardware and software solutions are easy to use data collection tools coming with an unparalleled level of training and support from our experts.
Founded in 2012, we now have customers around the world and have sales offices around the globe. Our customers use our products in surveying projects in the forestry, environmental research, archaeology, industrial inspection, civil engineering, and mining sectors.
Useful links:
Contact:
Morgane Selve
Head of Global Marketing at YellowScan
Direct line : +33 4 11 93 14 23
morgane.selve@yellowscan.com