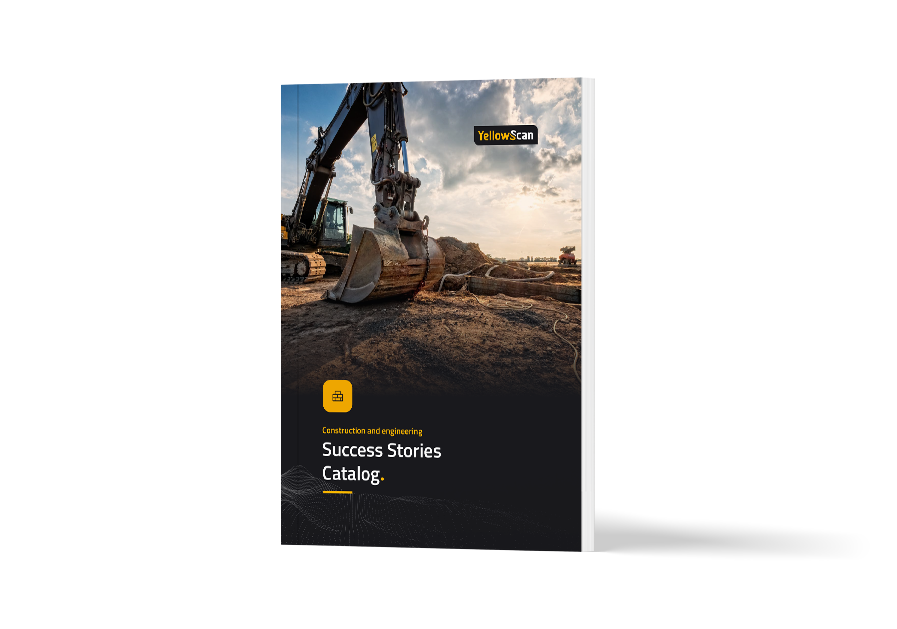 SUCCESS STORIES
Want to read about our customers real-world case studies?
Discover why our YellowScan LiDAR solutions are the best tools for high-accuracy and high-resolution 3D data collection.
Download catalog
Need help with your LiDAR project?
Let's talk! Our team of experts can help you clarify your needs and propose the most suitable solutions for you to successfully complete your mission.
Using LiDAR for Construction & Engineering
.
Contribute to the smart cities of the future.
From the initial planning stages to the final project delivery, LiDAR systems are an asset to the architecture, engineering and construction (AEC) industry.
Construction companies and civil engineers use UAV LiDAR solutions in diverse projects to create Digital Terrain Models (DTM), Digital Surface Models (DSM) or Digital Elevation Models (DEM).
Knowledge base
Discover our solutions by reading about our users' experience in the field.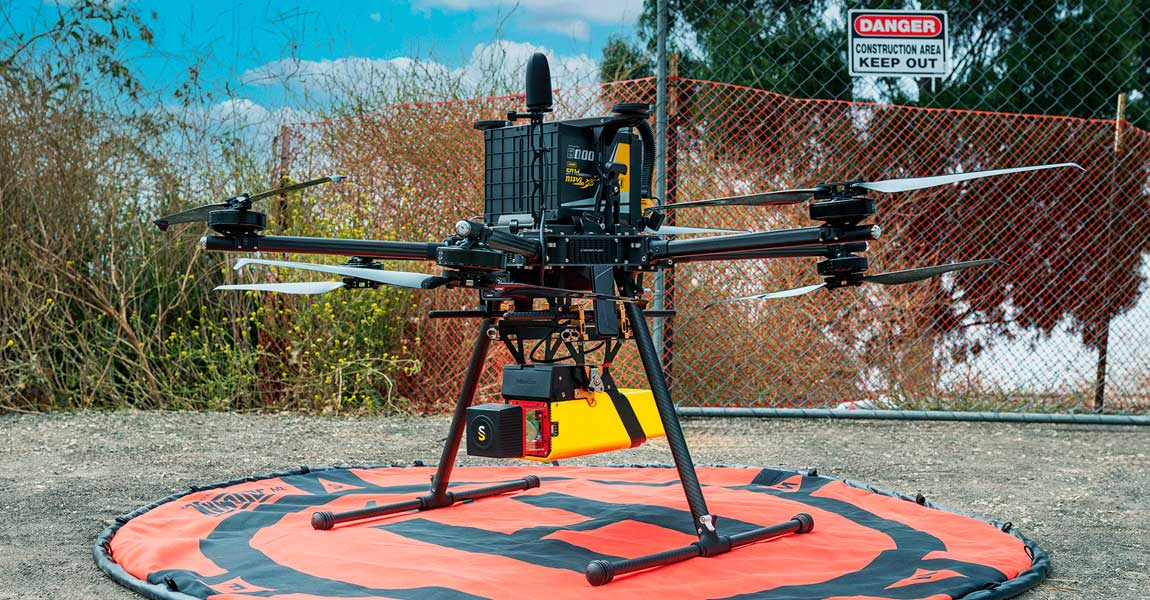 Sep 25, 2023
Acquiring ground topography data efficiently with UAV LiDAR
In recent years, advancements in unmanned aerial vehicle (UAV) technology have enabled the collection of accurate and rapid data for various applications. One such application is ground topography determination, crucial for a range of fields such as agriculture, urban planning, and environmental monitoring.
Key benefits
YellowScan LiDAR systems offer high-accuracy and high-resolution 3D data collection and provide quick access to urban landscapes.
The pointclouds produced enable the creation of BIM models (Building Information Modeling) which contribute to the decision making and the real-time quality control of the construction.
Ensure proper planning and decision making
Record conditions at any stage of the construction project and oversee earthwork planning (quantity survey, mass excavation and structural excavation)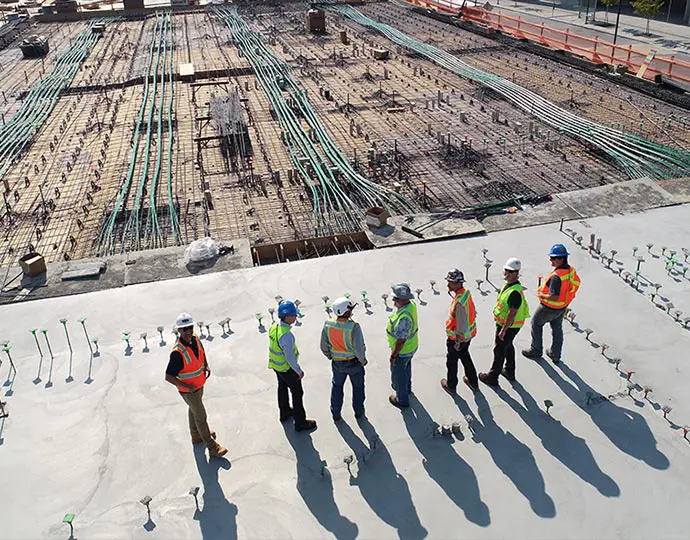 Optimized operations
Get the data you need to manage your day-to-day raw material stock, cut & fill volumes, site arrangements and work out the construction materials needed.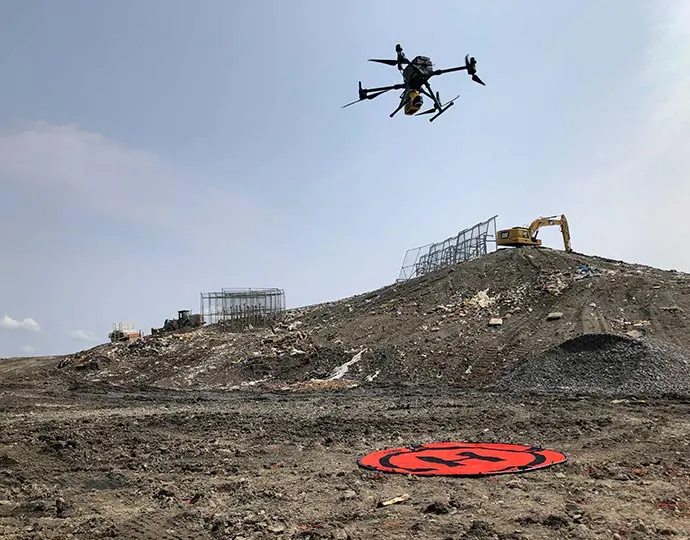 Modeling and analysis
Our system can generate detailed 3D data that depicts the terrain and construction progress to be incorporated into a CAD/GIS system. This will help you monitor and anticipate construction impacts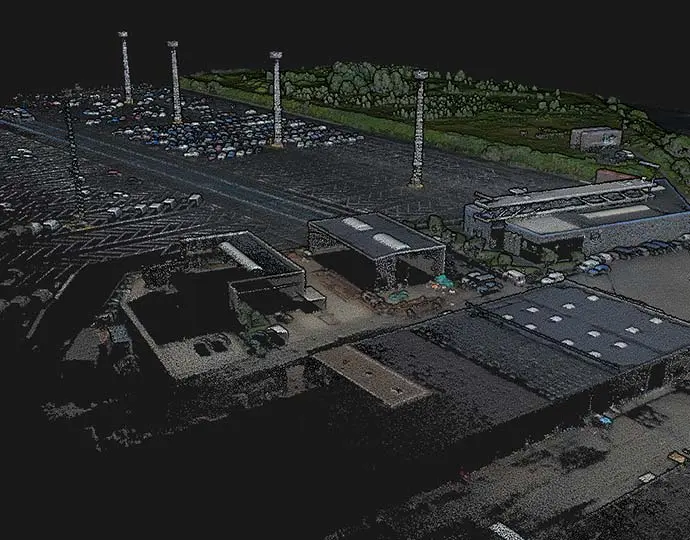 Rugged & Reliable
UAV LiDAR mapping offers a wealth of data and cuts costs. Our 3D mapping solutions can help you with earthworks, project planning and infrastructure optimizations.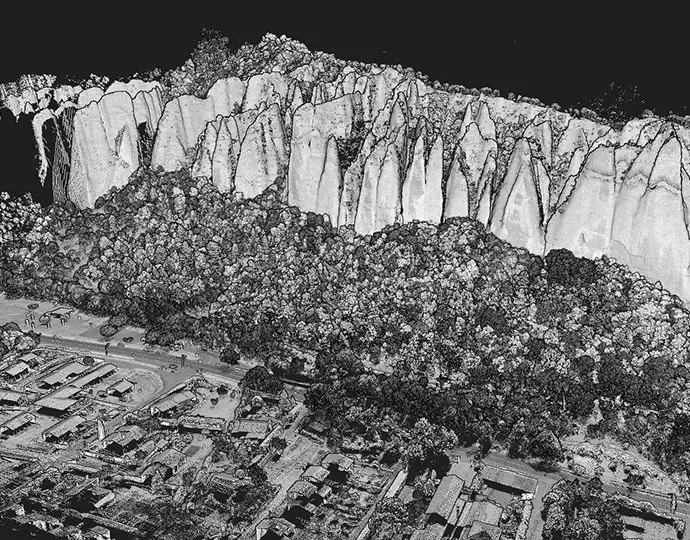 Reduce human risks
Our systems will allow you to map an entire project, while eliminating on-the-ground logistics and dangers