New POSPac integration, a game changer within the YellowScan CloudStation ecosystem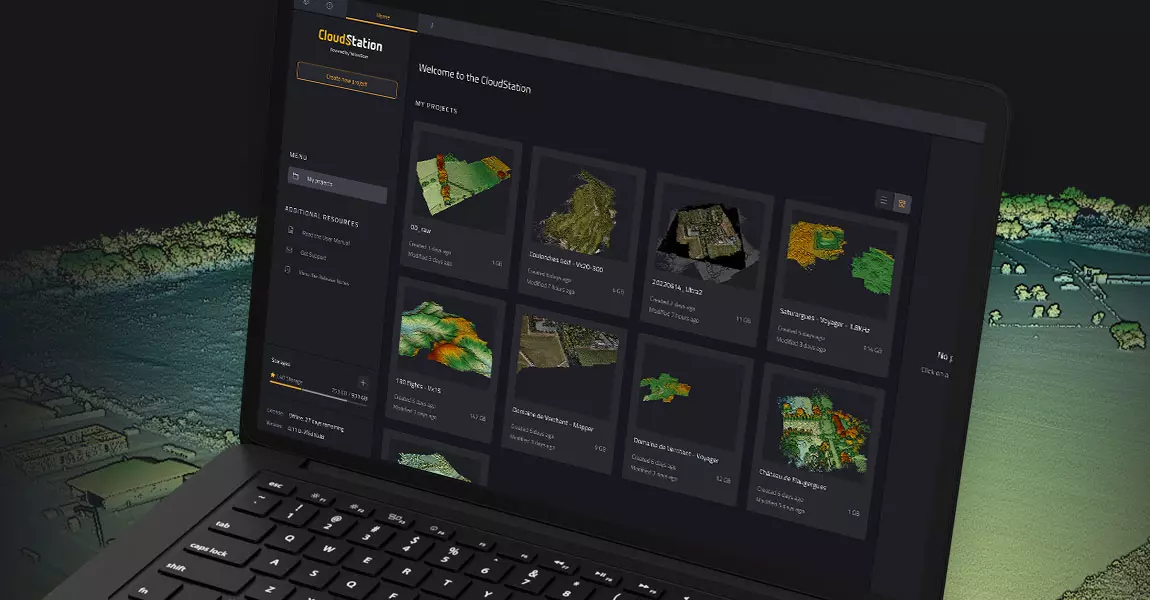 YellowScan

s

treamlines

t

rajectory

r

efinement with

l

atest

CloudStation

u

pdate
Montpellier, France – June 1st, 2023 – YellowScan, a renowned global leader in designing cutting-edge LIDAR solutions, is excited to announce the seamless integration of POSPac into its proprietary software, YellowScan CloudStation.
This update brings a major enhancement to the YellowScan CloudStation environment by integrating Applanix POSPac software. Users can now easily refine their trajectories within the platform, streamlining the process of generating Smoothed Best Estimate of Trajectory (SBET). As a result, the esteemed user community of YellowScan experiences significant time and complexity reduction in their workflows. With a seamless and intuitive integration, the interface offers a user-friendly experience, eliminating the use on the third-party software for trajectory refinement. 
Key highlights of the YellowScan CloudStation update includes:  


Trajectory Refinement:

By combining the power of Applanix POSPac with the versatility of YellowScan CloudStation, users are empowered to refine their trajectories seamlessly and efficiently, all within a single platform.

 

Refined User Experience:

YellowScan has fine-tuned the user interface based on valuable feedback from the user community. The enhanced interface offers an intuitive and seamless experience, ensuring maximum productivity and minimizing workflow complexities.

 

YellowScan continues to raise the bar in the mapping industry by collaborating with its beta-test community and leveraging their expertise to deliver solutions that meet the highest standards of usability. By integrating Applanix POSpac and refining the user experience, CloudStation reaffirms its position as the go-to platform for professionals seeking efficient and accurate mapping solutions. 
To know more about this new feature, watch our webinar replay here.
About YellowScan
Founded in 2012, YellowScan has customers around the world, and its products are used in surveying, forestry, environmental research, archaeology, industrial inspection, civil engineering, and mining sectors. Our innovative LiDAR solutions are complete hardware and software platforms, easy to use data collection tools combined with an unparalleled level of training and support from our experts.  
Contact
Morgane Selve, Marketing Manager at YellowScan  
For more information contact us at press@yellowscan.com