YellowScan has partnered with Dutch drone manufacturer DeltaQuad to revolutionize the world of mapping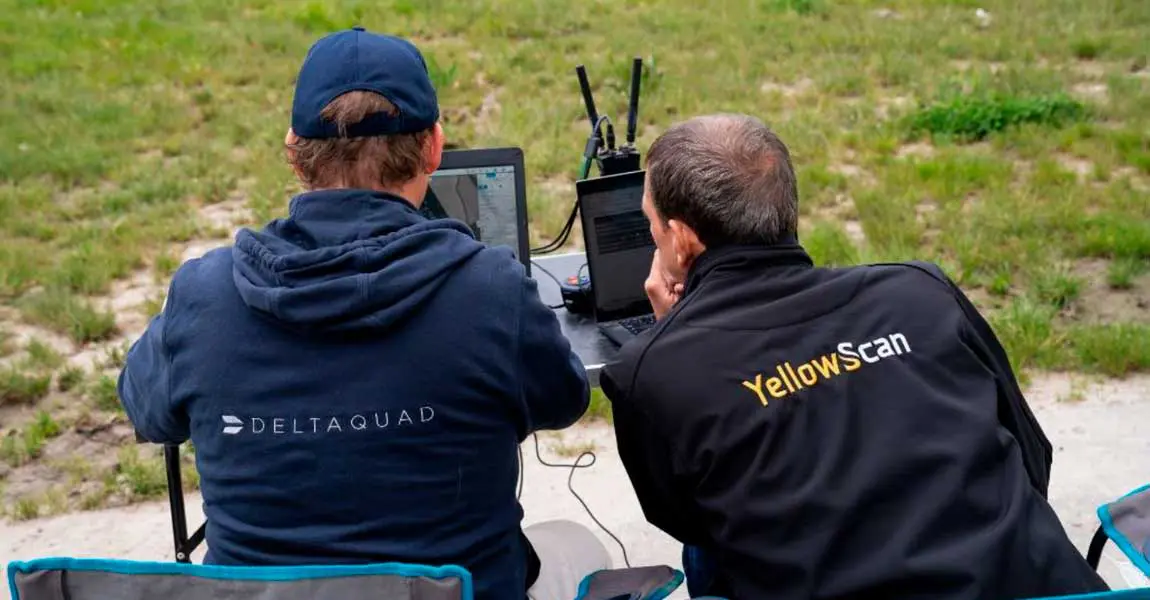 Our YellowScan LiDAR solution is now integrated into the latest DeltaQuad Evo UAV, making it the world's first fixed-wing VTOL UAV with our combined YellowScan LiDAR mapping system & RGB camera module.
Here's what you need to know about this partnership:
Groundbreaking collaboration pushing the boundaries of georeferenced colorized LiDAR data and terrain coverage.
DeltaQuad Evo sets a new standard: Flight time of 2.5 hours, covering up to 500ha with YellowScan LiDAR & RGB system in a single flight.
Yellowscan system: Provides up to 200 data points per square meter for highly detailed and accurate terrain information.
YellowScan CloudStation software: Fast and easy data processing for efficient handling of large mapping projects.
Integration of RGB sensor: Enables colorization of georeferenced LiDAR points, improving usability and identification of intricate details.
Enhanced efficiency and productivity for mapping professionals, saving time and resources.
Read the full press release