How LiDAR Technology Revolutionizes Electrical Line Surveys in Canada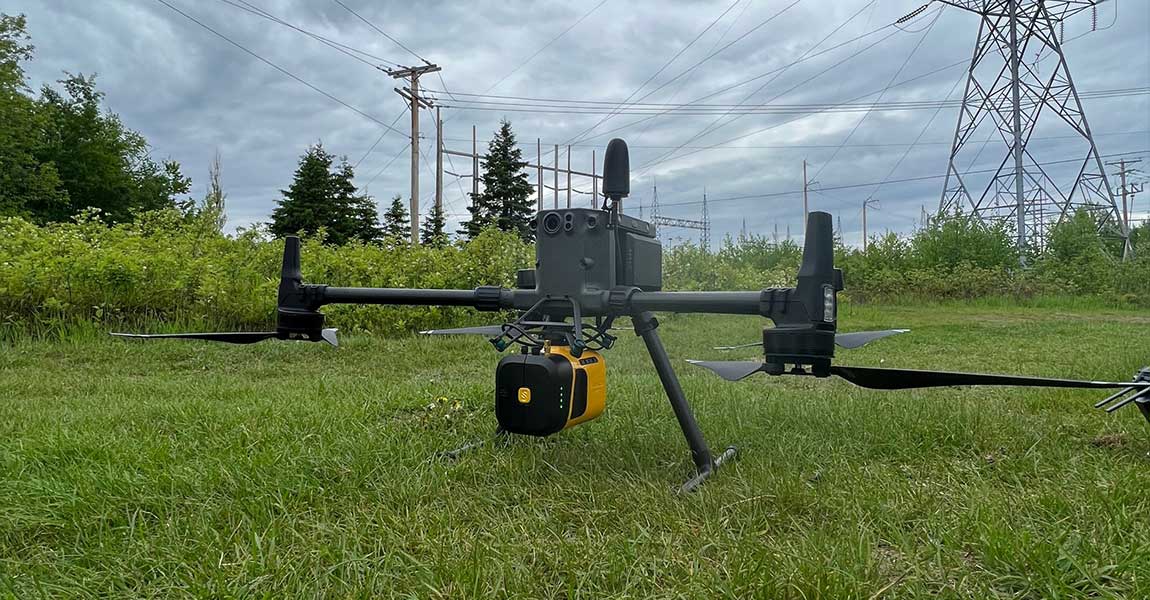 Our client, CIMA+, a renowned multidisciplinary company based in Canada, specializes in engineering, project management, and consulting services across various sectors. They were commissioned to conduct surveys of electrical powerlines.
Challenge:
CIMA+'s surveying department was internally commissioned by their engineers to perform surveys of the electrical wires, following unsuccessful attempts by an external provider.
The challenge was to develop a working methodology that could accurately locate all the wires, considering that the guard wire, the thinnest one, is located at the top of the powerline.
The mandate involved relocating existing powerlines, particularly on an island called Mistassini in the middle of the river. However, this posed safety concerns in transporting the required equipment to the site.
Solution:
In the field of engineering, the use of drones is becoming increasingly common, primarily for reasons of health and safety. CIMA+ wanted to avoid putting individuals in dangerous situations. Therefore, employing drones for data acquisition allowed them to work quickly and securely.
Indeed, the use of drones provided a greater volume of information than initially required. This new working approach is gaining popularity, especially in surveying. In this case, the drone perfectly met the mission parameters.
With the help of their YellowScan Mapper+ LiDAR system, CIMA+ conducted an automated flight at an altitude of 70 meters and a speed of 3 m/s. However, to meet the challenge of obtaining all the information from the electrical wires, they performed a manual flight. They flew approximately 10 meters above the line, slightly lower, at an altitude of about 55 meters AGL. The altitude varied because the line started at a high point and ended at a low point, so they gradually lowered the drone as they progressed.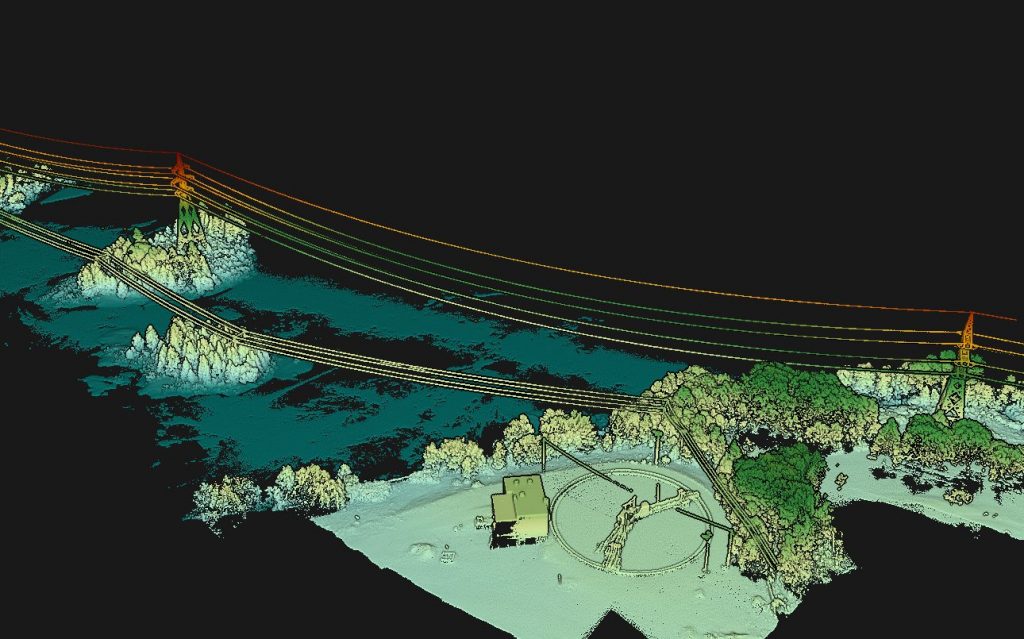 Mission parameters:
Survey size: 672 meters (2200 feet)
Duration: Approximately 2 hours on-site
Total flight time for both flights: Approximately 30 minutes
Number of flights: 2 flights (1 automated and 1 manual)
Flight speed and altitude: 3m/s at 70m Above Ground Level (AGL) (in automated mode) and approximately 55m AGL (in manual mode)
Equipment: DJI M300 with the Mapper+, YellowScan CloudStation (with colorization module)
Results:
Point density: 3000 pts/m2
Accuracy: 3.5 cm
Using the YellowScan Mapper+, our client was able to acquire the desired data. After conducting their initial experimental survey, they proceeded to perform multiple surveys on other electrical powerlines. The results obtained were extremely conclusive in terms of the gathered information. They benefited from a substantial volume of data and superior quality.
Cima+ was able to clearly observe the arrows of the powerlines and obtain more comprehensive data than initially anticipated, including information about capacitors and other elements.
With the use of LiDAR, they were able to acquire all the necessary data for another mandate, which involved relocating the poles and determining if reinforcement was needed or if some could be removed. They also obtained a significant amount of additional information beyond the original requirements of their engineer colleagues.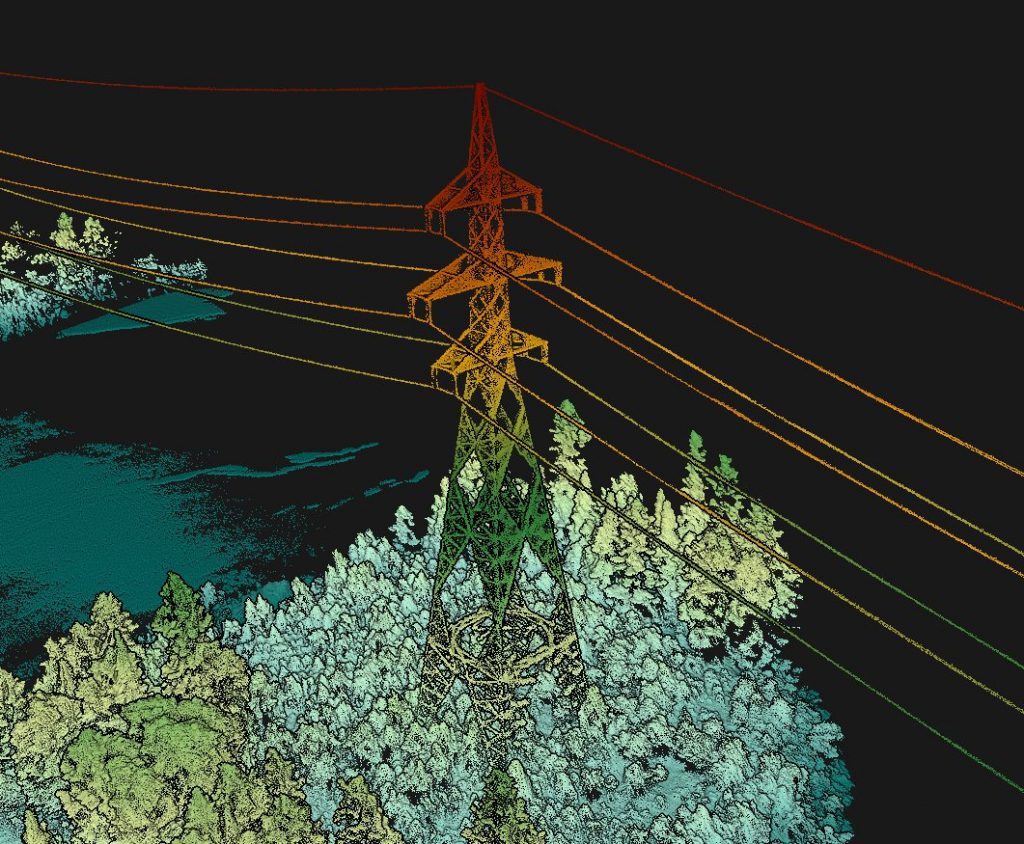 In this project, their colleagues wanted to know the clearance between the wires and the water level. Although they could not guarantee absolute precision regarding the water level, they were able to provide an average estimate between 15 meters and 50 meters. This proved to be an additional positive aspect.
According to Cima+, one of the key advantages of using LiDAR technology is ensuring the safety of employees and avoiding putting them at risk by the roadside.
By flying at an altitude of 35 to 45 meters, at a relatively slow speed of 3 m/s, they achieved similar acceptable error ranges as conventional GPS systems.
Within the company, instead of sending surveyors to the site, they handle everything with their LiDAR system. LiDAR captures approximately 90% of their client's requested information. Only about 10% of traditional surveying is needed to complete specific project details.
If Cima+ didn't have the Mapper+, they would have had to send a boat with surveyors to conduct the line survey using a total station. However, with YellowScan's Mapper+ LiDAR, they save both time and ensure safety.
We chose the Mapper+ in order to test one of YellowScan's most affordable systems. We were skeptical about the added value of a LiDAR system value and how to use it, as it was our first one. However, after witnessing its effectiveness and the possibilities it offers, we are considering investing in another LiDAR system.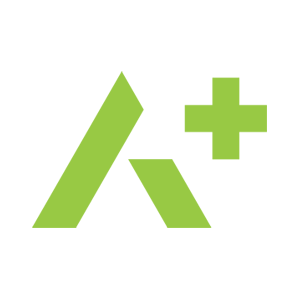 Guillaume Dubeau
3D Scan Technologies Professional – Cima+