Using LiDAR Technology to Create the Digital Twin of a Telecommunications Tower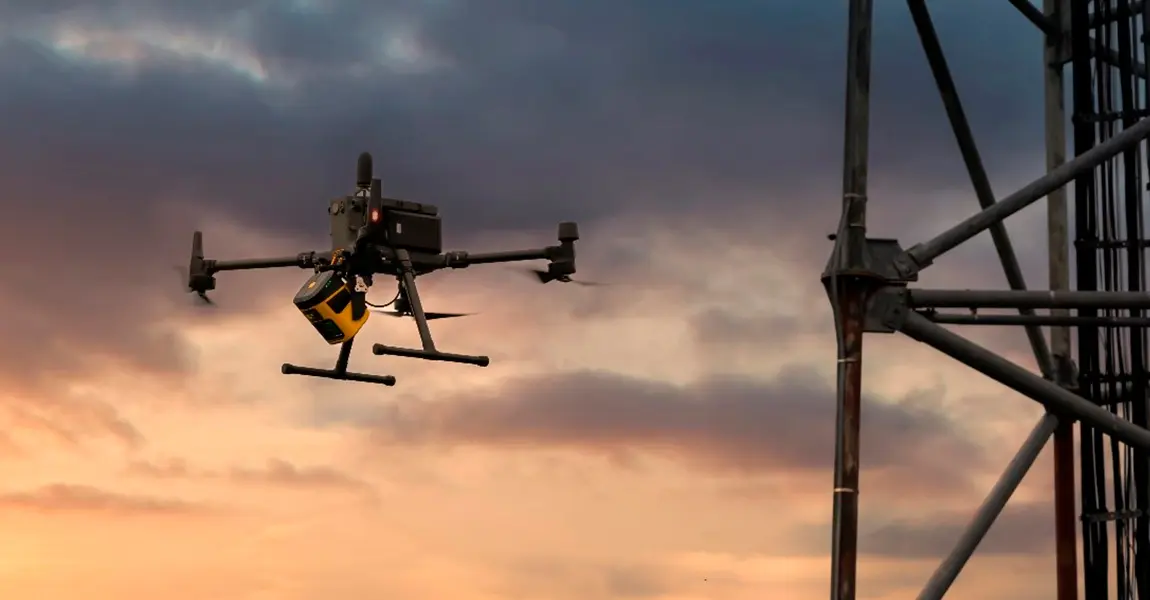 Challenge
Our customer La Orizont carried out LiDAR inspections of a telecommunications tower for one of their partners. The purpose of this inspection was to create a digital twin that offers the possibility to perform several types of analysis:
Line of sight analysis: Allows for the detection of objects that obstruct signal transmission. It also helps figure out whether the tower is connected to other telecommunications towers and whether it might have good communication with a tower built later.
Radio frequency simulation signal analysis: For analyzing the strength and propagation of a signal through the area.
Creating a digital twin, an accurate digital representation of a real-world object, enables the generation of a 3D model for an asset, forming the foundational element of Building Information Modeling (BIM). This enables various simulations like adding equipment, exchanging antennas, etc. Additionally, a digital twin allows for the precise description of the equipment on the tower.
Solution
La Orizont used their YellowScan Mapper+ LiDAR system for this project, mounted with 45-degree hooks (designed for vertical element scanning), through which they obtained precise results with very good accuracy.
Through seamless data acquisition and efficient processing, they brought the telecommunications tower to life. This virtual replica proved to be a versatile playground for exploring various equipment changes and additions.
According to La Orizont, data acquisition was a breeze. The Mapper+ technology helped maintain high-quality standards and empowered them to make well-informed decisions based on reliable information.
In their assessment of this YellowScan LiDAR system, they found that compared to photogrammetry, it showed remarkable speed and ease in acquiring and processing data, resulting in superior data density from a single 20-minute flight.
The Mapper+ serves as a professional entry-level option, enabling any company to explore LiDAR analysis effortlessly. In addition, its cost-effectiveness and reliable performance make it a compelling choice; this system proved to be the ideal solution for their needs, delivering great results while remaining budget friendly.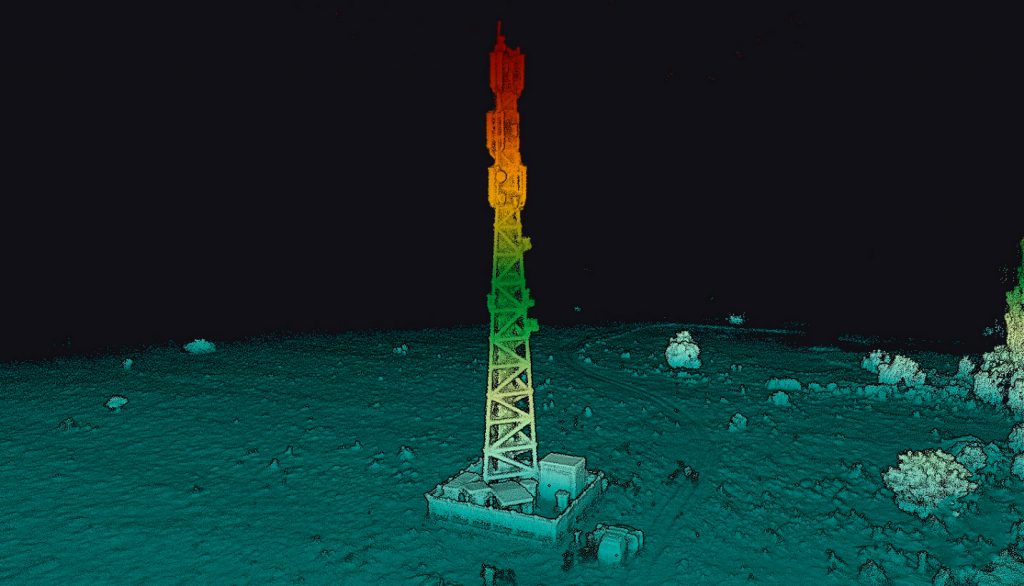 Mission parameters:
Survey size: One telecom tower
Duration: The project was finalized within one working day (mission planning, data capturing, organizing & processing, exports)
Number of flights: One short flight (under 20 min)
Flight speed and altitude: Altitude varied between 15m and 45m and flight speed was 5 m/s
Equipment: YellowScan Mapper+ and the 45° YellowScan mounting bracket
Drone: DJI M300 RTK
Software: YellowScan CloudStation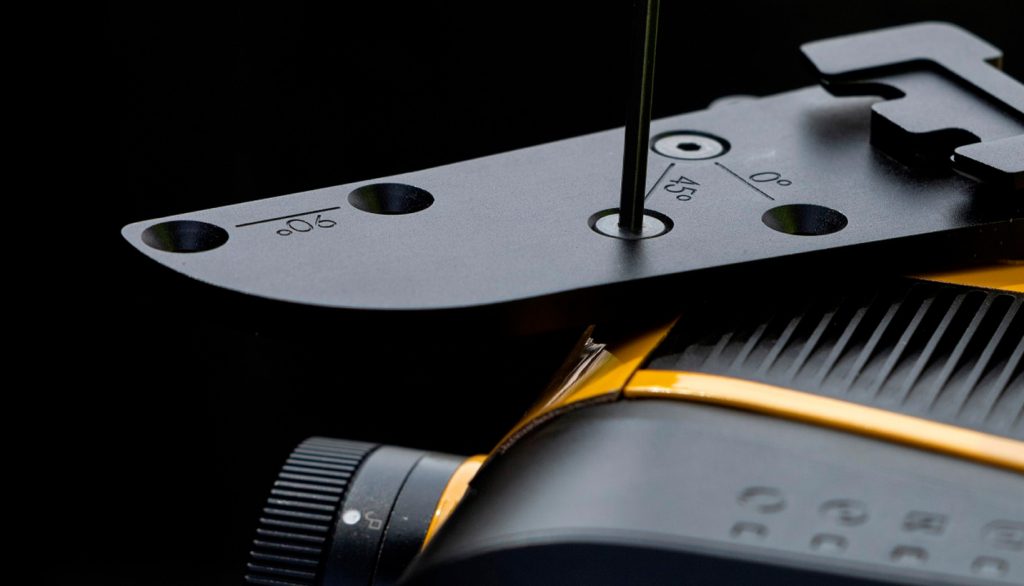 Results:
Output type: Point cloud with the possibility of BIM generation
Point density: Minimum 200 pts per square meter (some areas might be much denser)
Accuracy: Between 3 and 5 cm XYZ
Empowering our project with invaluable data, YellowScan's state-of-the-art LiDAR systems provide unrivaled insights, while maintaining centimeter-level accuracy and precision, into equipment placement, RF signal simulations, line-of-sight analysis, precise 2D & 3D measurements, determining tower space availability and so much more. These crucial functionalities enable us to optimize the telecom infrastructure efficiently and support decision makers with confidence.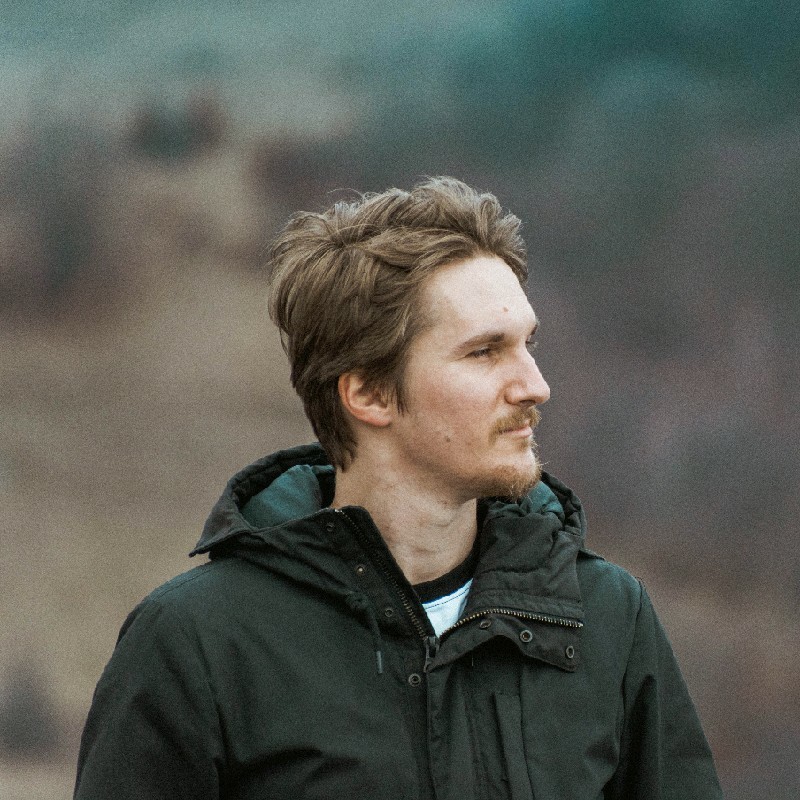 Lungu Alexandru
UAV Operations Coordinator – La Orizont