YellowScan enhances its offer of integrated hardware and software solutions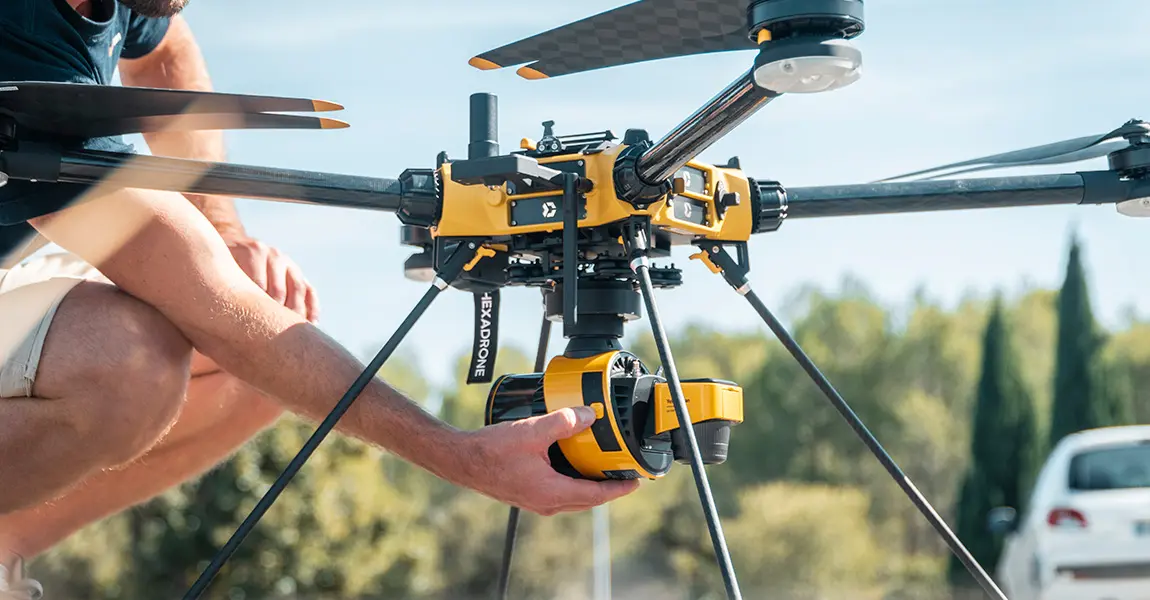 Our primary goal is to provide the best quality products and support to our customers. In addition to the technical aspects of our work, we place customers at the center of our concerns. 
Why should you choose our brand? With YellowScan you'll integrate an entire ecosystem with the same ease-of-use philosophy from the field, with our scanners and cameras, to the office with our processing software solution. You will receive unparalleled support every step of the way. 
Innovation isn't just about the product you receive or how you use it; it's about the people you interact with and how they value you. Words are more impactful when it comes from our customers. Find their stories here.
Our commitment to excellence extends to our products. We offer a wide selection of LiDAR systems, from the Mapper to the Voyager series. These five series possess specific attributes that cater to various professional needs in the market. Our customers appreciate the precision, accuracy, field of view, flight altitude, and weight, all of which allow for easy and productive operations with drones.
In response to evolving needs, YellowScan unveiled two new LiDAR solutions during INTERGEO 2023: the Explorer and Surveyor Ultra. We have redesigned those two products to provide increased performance and compactness. They feature SBG Systems' GNSS-aided inertial and navigation solution, reflecting our shared commitment to high quality and values rom SBG Systems, who is operating with the same commitment to high quality that aligns perfectly with our values. A word from their product manager, Mathieu Peyrega: 
"Quanta Micro's excellent weight/size/performance ratio makes it the obvious choice to equip YellowScan's latest products".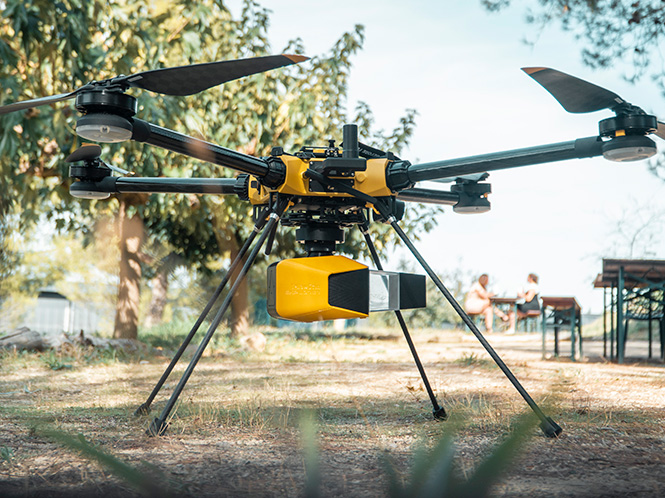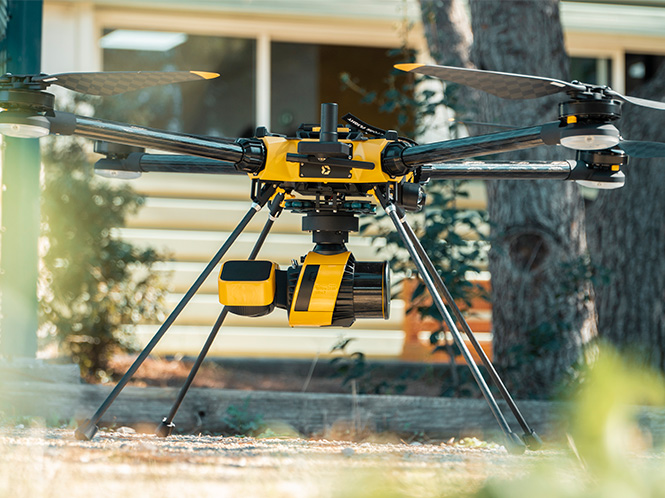 We've been diligently working on camera module integrations to offer complementary technologies: LiDAR and photogrammetry. At INTERGEO 2023, we unveiled the 20MP, 60MP, and dual camera options for our LiDAR systems.
Focusing on compactness, user-friendliness, and lightweight design, we've also developed new mounting brackets for  compatibility with a wide range of UAVs. Our list of drone partners has expanded, each chosen to meet the highest technical standards, giving customers more options.
Finally, in our constant pursuit of improving user experience, we've developed the YellowScan app. This free Android and iOS app allows you to connect your YellowScan system via Bluetooth, review and adjust your LiDAR settings, and operate the system remotely. The yellow button is now digital.
Want to see these products in action? Join us in April at the YellowScan LiDAR Convention in Montpellier. In the meantime, we're organizing a series of demos at various locations. Stay tuned for the dates and locations.
Discover how YellowScan LiDAR Convention 2024 can benefit your business