What happened at Intergeo 2023 in Berlin, Germany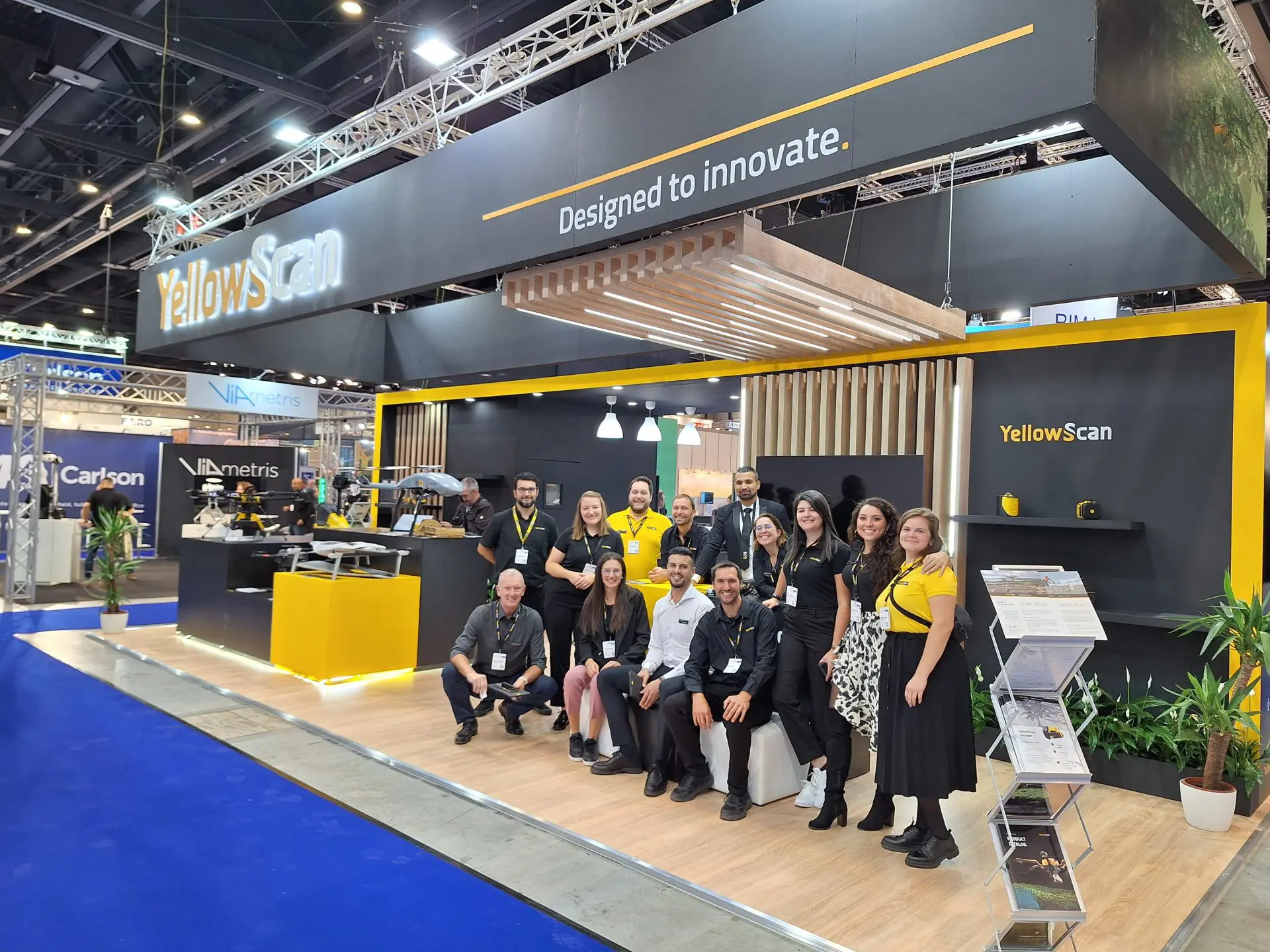 The Intergeo 2023 Conference took place in Berlin, Germany.
We were thrilled to return for the 6th consecutive year as exhibitors!
All three days were busy, filled with a continuous stream of meetings, from potential customers, to partners, to press interviews.
We took advantage of our distributors and partners' presence at the event to conduct interviews on the third day, as the last day is usually quieter for exhibitors.
Our booth saw a constant flow of visitors. This year, we introduced our new Explorer and Surveyor Ultra, both featuring the new SBG Quanta Micro IMU. Our other LiDAR systems showcased at our booth also attracted attention, including the Voyager on the Hexadrone Tundra, Vx20 on the Velos V3, Mapper+ OEM on the DeltaQuad Evo, Mapper+ on the GDU S400E, Vx15, and our Fly & Drive pod.
Additionally, we took the opportunity during the event to unveil a range of camera options for our LiDAR systems, including 20MP, 60MP, and dual-camera configurations.
Attendees had the chance to experience our new YellowScan app firsthand, which represents our commitment to enhancing user experience. This complimentary Android and iOS application enables users to establish a Bluetooth connection with their YellowScan system, review and fine-tune LiDAR settings, and operate the system remotely. The iconic yellow button is now transformed into a digital interface, providing a seamless user interface for our customers.
Our presence extended throughout the event, with our products displayed at various distributor and UAV integrator booths. ElevonX, Abris Aero, Fixar, Roter and Quantum already had one of our products, and we lent some products to MOST Robotics, XER, X-eye, C-Astral, GDU Tech, and German Drones. We conducted live CloudStation demos at our booth twice a day, with over 100 attendees in total, in addition to numerous one-on-one demos.
We are delighted with how this year's conference unfolded and eagerly look forward to exhibiting at the 2024 Stuttgart edition from September 24th to 26th, 2024. We hope to see you there!
To view photos from the conference, click here.