DJI Drones for LiDAR mapping: a complete guide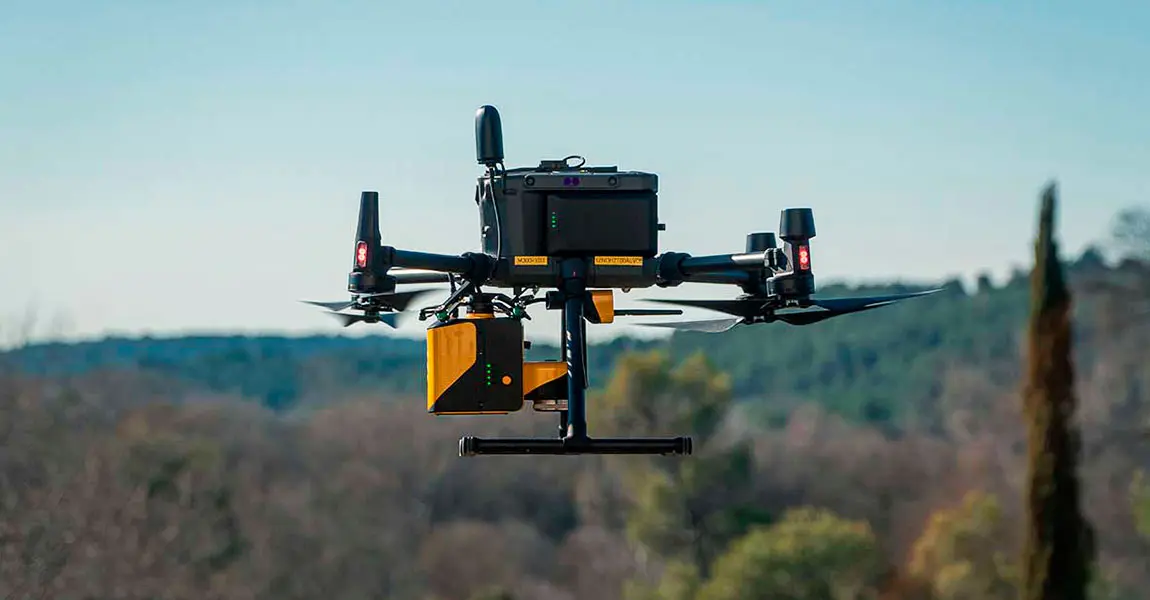 Why use DJI drones for LiDAR mapping?
With the advancements in drone technology, what used to take weeks or even months to map can now be accomplished in a matter of days. DA Jiang Innovation, more known under DJI name is the number 1 drones manufacturer in the world. DJI drones are drones you must consider for professional applications, using photogrammetry or LiDAR.
Before discovering our drone comparison, you can also read our guide dedicated to Everything you need to know about LiDAR for drones.
Comparing DJI Drones models:
DJI M600
The DJI Matrice 600 is definitely the most widespread UAV on the professional market. This 9kg UAV is an hexacopter multirotor, equipped with 6 intelligent LiPo 6S 4500 mAh batteries. These batteries can be either TB46S, TB47S or better, TB48S batteries.
One of the reason why DJI M600 Pro is often the right solution for professional LiDAR surveys is because of its payload capacity. This drone can lift up to 6kg: DJI payloads such as Ronin (3-axis stabilization gimbal that can hold a wide variety of cameras for filmmaking professional), Zenmuse cameras or specific payloads provided mounting is compatible (thermal cameras, LiDAR systems….). It can carry cameras such as Sony A-6000, Sony A7R and LiDAR systems at the same time (LiDAR + dual camera setup).
DJI M600 pro is equipped with a dust-resistant propulsion system and self-cooling motors that ensure very good reliability for long duration data acquisitions.
DJI M600 has 2 D-RTK GNSS antennas receiving the GPS L1/L2 and GLONASS F1/F2 constellations, which are resistant to strong magnetic interference and allow centimeter-level positioning.
Its retractable landing gear allows vertical measurements to be taken without any shadow zone. Flight programming is based on the DJI Go application.
This UAV is not so recent, as it launched in April 2016. DJI announced at the beginning of the year that the M600 would be discontinued. Other choices and alternatives will be explored below.
You can watch DJI M600 launch video or discover latest M600 Pro specs
You can fly DJI M600 UAV with any YellowScan UAV LiDAR mapping systems (Mapper, Surveyor and Vx series).
Our recommended configuration for DJI Matrice 600 Pro:
Batteries
By default DJI M600 Pro is shipped with 1 set of TB47S 4500 mAh batteries (6 batteries). We recommend to have at least 1 extra set of batteries, and more precisely a set of TB48S 5700mAh batteries (with better capacity than TB47S).
Transportation Case
Galaxy GRS GBS multirotor UAV parachute with
868MHz Opale radiocommand
Galaxy GRS 107dB Buzzer
Stop-engine module Galaxy GRS
Step Down 5v Pololu 2.5A Regulator
6x male-male servo cable 30cm
UgCS flight planner with Android tablet and Windows computer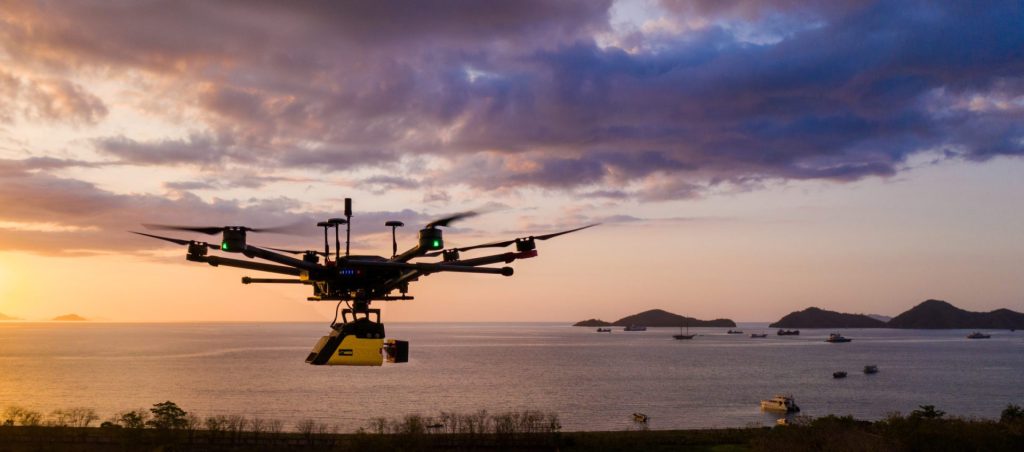 DJI M200 / DJI M210
DJI M200 is the first-ever enterprise drone launched by DJI in 2017 Q1. It's been designed to replace DJI M600 for industrial application not needing big-sized UAV like M600.
More compact than M600, DJI M200 is to be used for aerial inspections of roads, railroads, power turbines, bridges as well as construction site mapping.
That's why there is a broader selection of camera for mapping and inspection (2 cameras possible on the M210 variation).
DJI M200 UAV can fly for up to 35 minutes with his new dual-battery power system that automatically heats batteries when flying in sub-zero temperatures. You have the choice to fly with TB50 batteries or larger TB55 batteries.
Our opinion:
This UAV is OK for photogrammetry and inspection. We do have a few customers using it with light LiDAR (below 2kg LiDAR such as YellowScan Surveyor) but they know their UAV limits: short landing gear (meaning LiDAR closer to the ground than on M600) and small autonomy with LiDAR payload. We do not recommend using DJI M200/M210 for LiDAR surveys with YellowScan Surveyor and Vx series but DJI M600.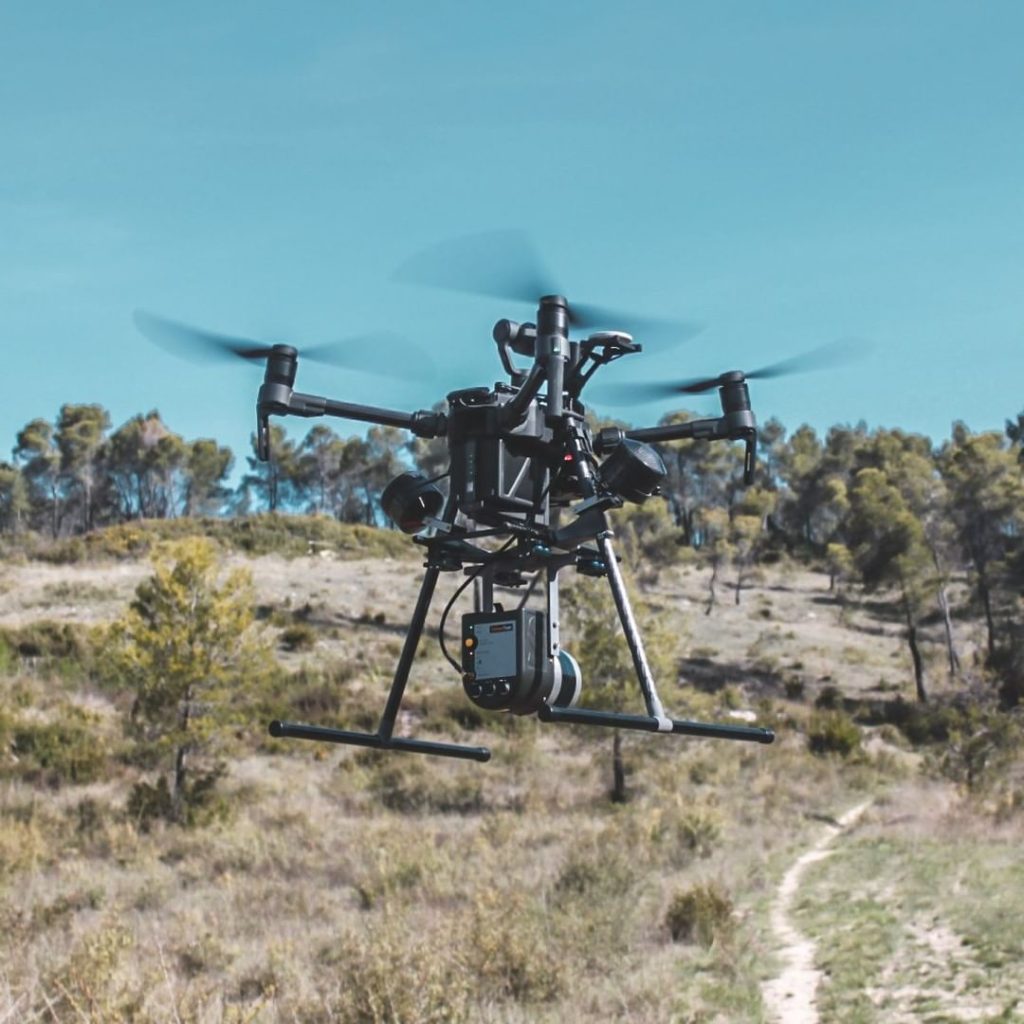 DJI M300 RTK
Newly launched this year (2020 Q2), DJI M300 is presented as a game changer. This new UAV from DJI is replacing the DJI M200/DJI M210 series with better performance for industrial applications. It can fly up to 55 minutes with its TB60 smart batteries (allowing hot swaps) and has a max payload of 2.7 kg.
It can support up to 3 payloads simultaneously. Payload integration with this new DJI drone is made easy as you can use either DJI Skyport v2 or DJI X-Port to attach any sensor.
DJI M300 offers 6 Directional Sensing & Positioning and is sold with the Zenmuse H20 wide-angle camera.
Our opinion:
DJI Matrice 300 is a good option for photogrammetry and LiDAR mapping. You need to have very light and compact LiDAR system (under 1.5kg) to fully benefit from its features, like the new DJI's Livox-based UAV LiDAR introduced on the market. This drone looks good, reliable and robust for LiDAR mapping.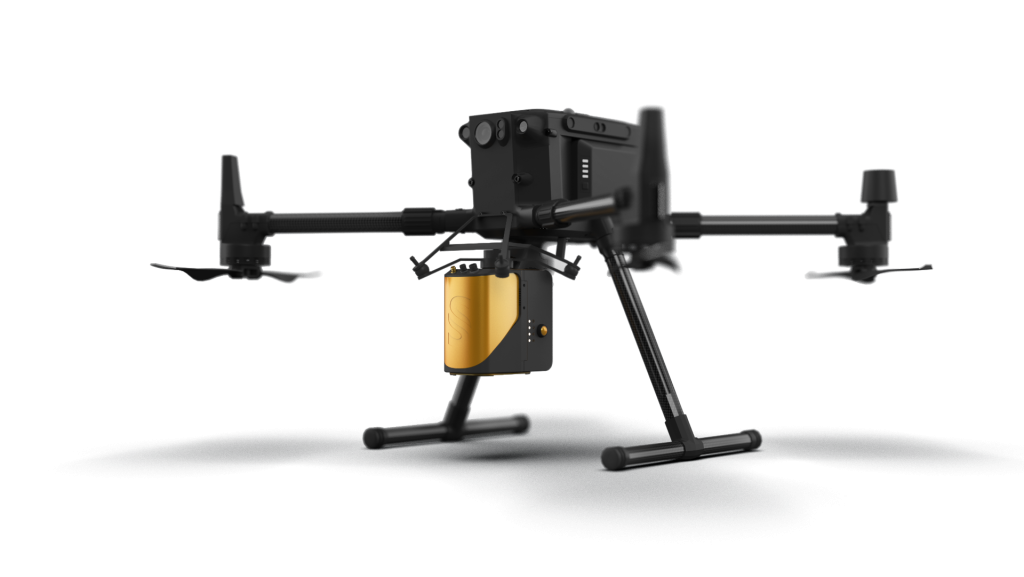 Other drones alternatives
While DJI drones are popular, there are several other alternatives on the market worth considering. These alternatives offer unique features and capabilities that may align better with specific project requirements. Here are a few notable options:
Acecore Zoé & Noa
The Acecore Zoé and Noa are rugged and versatile drones designed for demanding industrial applications. It boasts impressive payload capacity, long flight times, and the ability to carry various LiDAR sensors. Its robust build makes it suitable for use in challenging environments.
Hexadrone Tundra
The Hexadrone Tundra is a heavy-duty, customizable drone built for extreme conditions. It can accommodate LiDAR sensors and offers precise control for accurate mapping. Its durability and flexibility make it an appealing choice for specialized mapping projects. Built in France.
Freefly Alta X
The Freefly Alta X is a versatile and foldable drone that can be configured for LiDAR mapping missions. It provides flexibility in camera and sensor integration, making it suitable for both aerial photography and mapping tasks.
When exploring alternatives to DJI drones, it's essential to assess your project's specific requirements and budget. These examples are just a glimpse of the options available in the market. Conduct thorough research and consider factors like payload capacity, flight time, and compatibility with specific sensors to choose the best-suited drone for your mapping needs. Looking for a drone to suit your needs? Our article can help you choosing the best drone for LiDAR mapping.
Key factors to consider
Range: Consider the operational range of your selected drone, as it directly affects the coverage area for mapping missions.
Price: While cost is a significant factor, it's essential to weigh the price against the drone's features and capabilities to make a cost-effective choice.
Reviews: Before making a decision, consult user reviews and industry feedback to gain insights into the real-world performance of the drone.
Product: When evaluating a drone product, pay attention to key specifications such as payload capacity and flight time to determine its suitability for your project.
Accessories: Explore available accessories and add-ons that can enhance your drone's performance, such as high-quality sensors and GPS modules.
Built quality: The build quality of a drone can impact its durability, particularly when operating in challenging environments.
Motor system: Understanding the type and quality of the drone's motor system is essential, as it directly influences stability and flight performance.
Final thoughts & conclusion
Choosing the right drone is a critical decision for geomatic experts. We've explored various drone options, each with its strengths.
Consider your project's specific needs, including terrain, payload, and budget. DJI drones are popular choices, but alternatives like Acecore Zoé, Acecore Noa, Hexadrone Tundra, and Freefly Alta X offer specialized solutions.
Stay updated on drone technology and advancements to make the most of your mapping efforts. Your success in the field depends on the right balance between technology and expertise.
Make a thoughtful choice, and soar to new heights in geomatics and aerial mapping.
-Julien BO.
Frequently Asked Question
Discover our UAV LiDAR Solutions