Tracing the steps of pirates: unveiling their presence in the Indian Ocean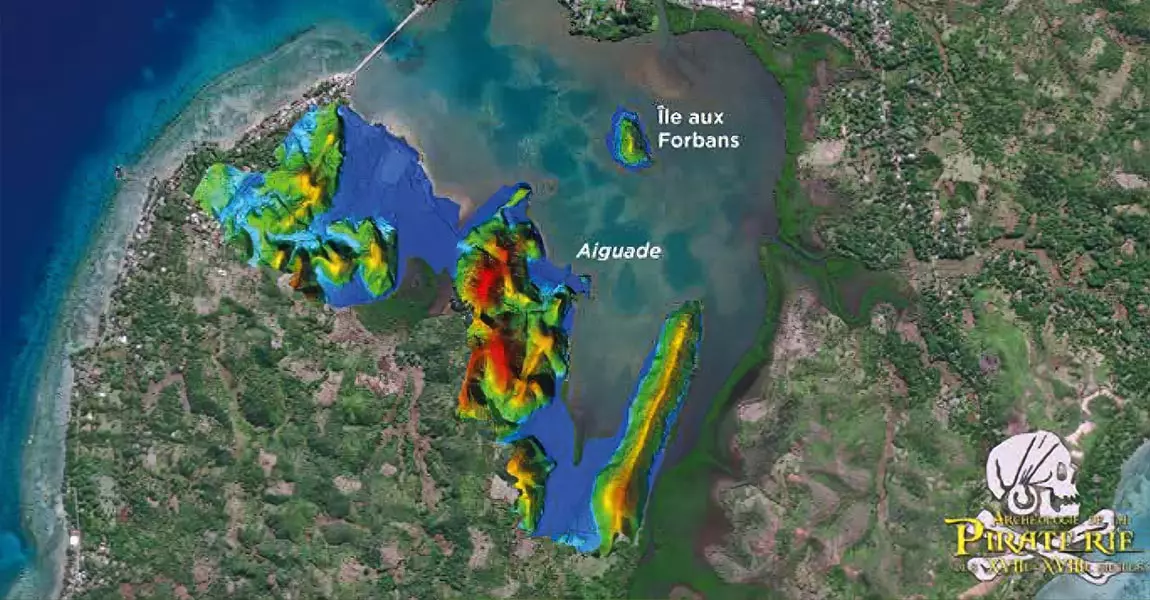 Business challenge
As part of a project directed by the archeologist Jean Soulat and the association "Archéologie de la Piraterie du XVII et XVIIIème siècle", two excavation campaigns were organized to find traces of pirates in Mauritius Island and Sainte-Marie island (Madagascar).
There were two parts to this project: one with divers and an underwater wreck, and a section on land, with the aim to find information on what the daily life of the buccaneer's crew was like when they were not at sea.
An insightful 90-minute documentary was also created out of this project with Gedeon Programmes, which followed a team of about twenty scientists for two years from the start of the project to the airing of the documentary. It was shot in several locations around the world such as in England and Spain, at the National Library in France, in Mauritius in a submarine and lastly in Madagascar.
Acquisition
AIRD'ECO-Drone was contacted by Jean Soulat to carry out micro-topography to find artefacts that might be linked to an archeological presence of pirates from the 17th and 18th centuries on land. This was done around a bay called Ambodifotatra on the island of Sainte Marie in the north-east of Madagascar.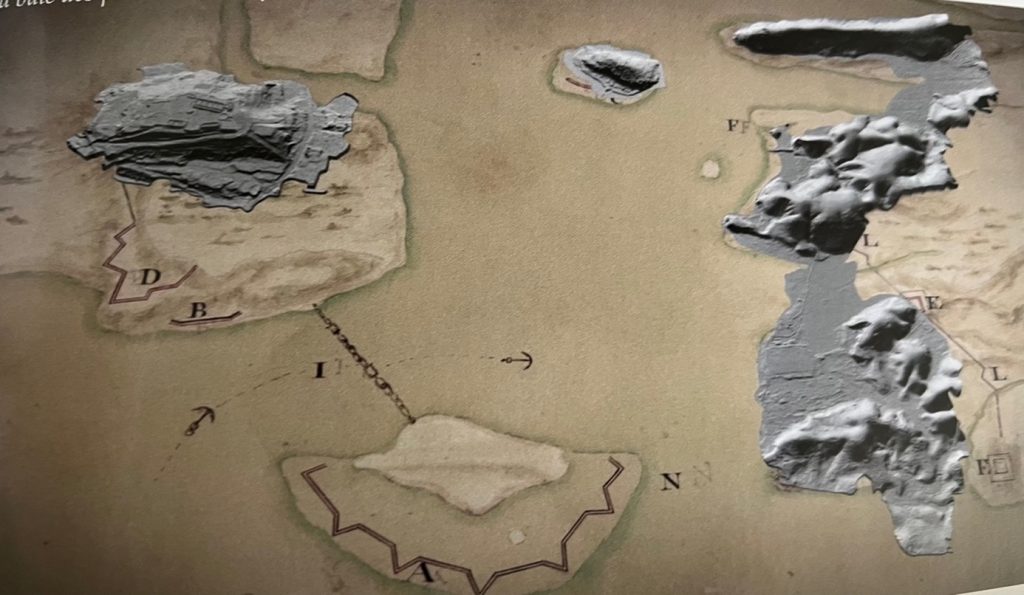 AIRD'ECO-Drone took part in the project in May 2022, for a week, to map the bay and generate DTMs of the hills, in order to find traces of habitat or walls.
These potential traces can prove that there was indeed a presence of pirates on land and to confirm that this island was a rear base on the Indian Ocean Trade Routes. This valuable information helps archeologists understand their way of life and where they lived.
Unfortunately, there were few to no trails on this island due to the dense tropical vegetation, it therefore justified the use of a drone.
In addition, using traditional methods to survey a hundred hectares in a week was not possible as there were no pre-existing maps.
AIRD'ECO-Drone faced some issues with the type of drone they were able to take to Madagascar as drone batteries of a certain size were not allowed on planes. Shipping was not an option, so they decided to take their DPS 6 (from Drone Provence Services), which had slightly smaller batteries, with shorter flight times when compared to their usual drone.
Mission parameters
Survey size: approx. 100 hectares (250 ac)
Duration: 3 days of flying
Number of flights: 15 flights (5 flights per day)
Flight height: 20m to 50m AGL (65 to 165 ft)
Flight speed: 5-8 m/s (11 mph) – depending on the vegetation cover
Equipment: YellowScan Mapper, DPS6 drone, a spectra 60 antenna for the classic RTK
Software: CloudStation, Strip Adjustment and Terrain modules.
AIRD'ECO-Drone were beta testers for Mission, an update of the CloudStation, which allows users to handle multi-flight projects in a fraction of the time. This tool was very much welcomed for this project as it allowed them to handle 15 flights in one go.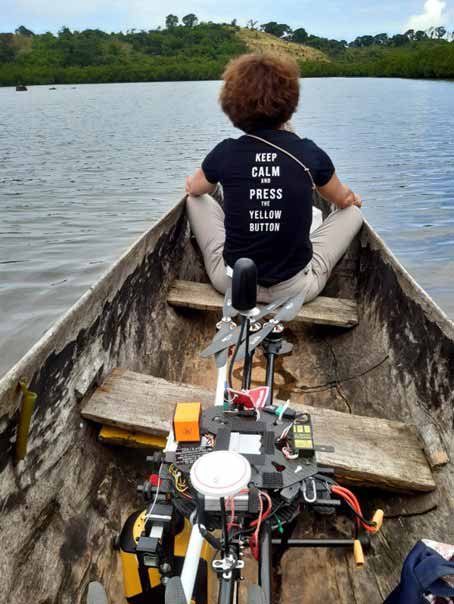 Results
Accuracy: DTM at 15cm (6 in)
Point density: average 100 pts/sqm
The island's densely vegetated areas were not ideal for micro-topography. Roughly 75% of the surface was mapped with a density of over 100 points per square meter, which allowed AIRD'ECO-Drone to see if there were any shapes that could be linked to archeology.
Two places of interest came out thanks to a topography map that was delivered, with a precision of 15/20 cm (6/8 in).
The first was a place called l'Aiguade, which the team knew was related to a freshwater inlet dam. LiDAR has also made it possible to see different rock constructions which meant that the pirates would most likely have supplied their boats with fresh water there.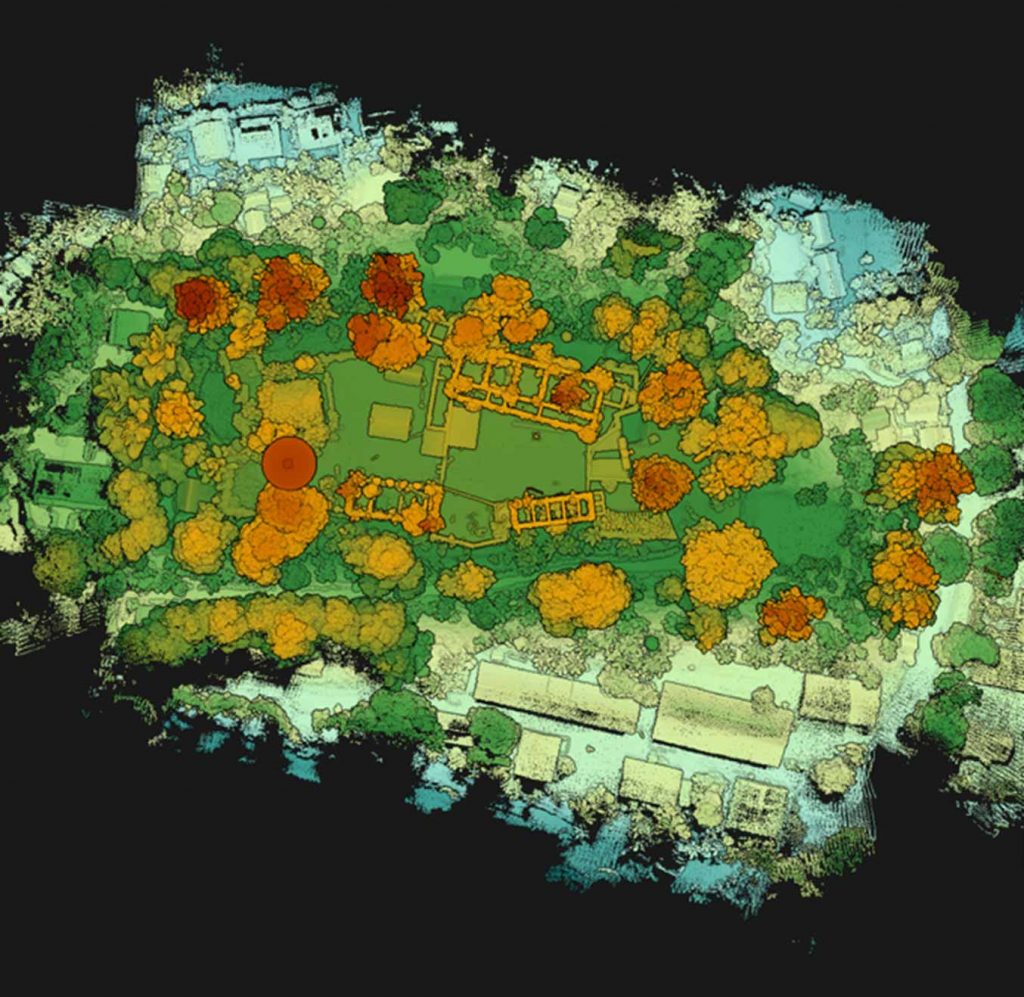 The second place of interest was the Fort de la Possession, on the other side of the bay, where bastions could be seen inside the original enclosure.
On top of that, the team found several traces of a dwelling in a remote area not accessible on foot. These maps have helped sort out all the different constructions and to find traces of older remains. They also had access to very old 17th centuries documents which allowed them to overlay the newly acquired DTM on top. The precise plan of the fort revealed older parts (probably contemporary with the pirates) of a construction on which the present fort was built.
According to AIRD'Eco Drone, the advantages of using a LiDAR system in this project were the easy access and the robustness of the solution. The YellowScan Mapper was easy to handle and carry around in the field with its backpack. It is a robust system that withstood tropical conditions and was not affected by the humidity thanks to its IPW55 protection
This research project is still ongoing, and results are yet to be finalized, as the University of Reims and the GEGENAA laboratory are currently looking at the data. The team would like to go back for an expedition next year to climb the peak of the remote mapped areas to see if the artefacts found are indeed ancient or not.
The Mapper is an excellent piece of equipment that is reliable, easy to use, and precise. Its light weight allowed me to bring a smaller drone with smaller batteries. I also like the fact that YellowScan often develops new products, the software evolves regularly, and the technical support team is always there to help. That is irreplaceable.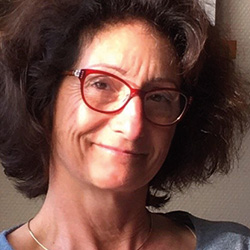 Isabelle Le Tellier
Founder – AIRD'ECO-Drone